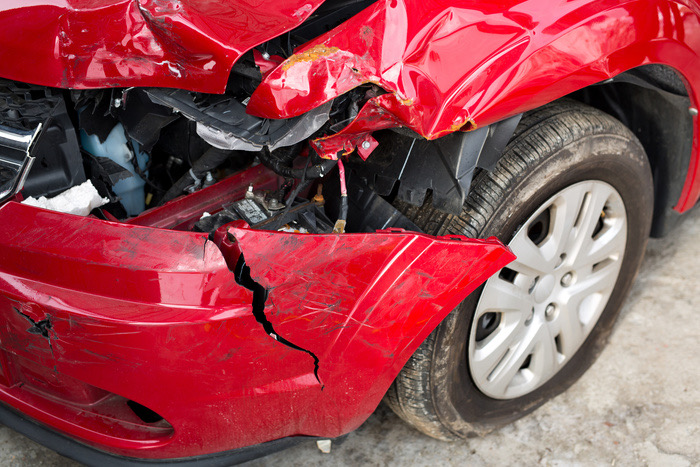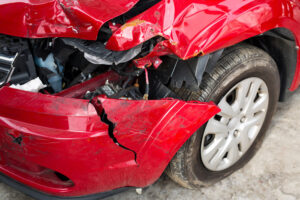 Living in a hectic area with crowded highways and roads increases your risk of being in a car accident.  No one seems to drive the speed limit.  Everyone is in a hurry.  Road rage is common.  So are car accidents.  Loudoun County and Frederick County are growing at an astounding rate. It wasn't that long ago that both were considered rural areas, but not anymore!  Every time you get behind the wheel of your vehicle you are at risk.  The infamous traffic of Northern Virginia is now in Loudoun County and even as far west as Winchester, in Frederick County, Virginia, and Jefferson and Berkeley Counties in West Virginia.  And in those places, the Route 81 corridor also continues to have an extreme high volume of fast-driving traffic.  With that traffic comes increased risk of being hit by a negligent driver.
Did you know that the Center for Disease Control found that car crashes were the leading cause of death for young people? This is what we learned from the DMV site, Drive Smart, designed to help young drivers and their parents understand the risks of driving. Check out what they say on their site:
"Data from the Virginia Department of Motor Vehicles shows that 819 deaths occurred on Virginia's roadways in 2018. In addition to these fatalities, 2018 statistics show that 182 people were injured EVERY DAY in the Commonwealth from traffic crashes…"
"There are various causes for motor vehicle crashes and most of them are preventable. Distractions such as talking or texting on cell phones, reading, or reaching for an object are attributed to 80% of all crashes and 65% of all near-crashes recently studied by the Virginia Tech Transportation Institute. DRIVE SMART Virginia has been a pioneer in the fight against distracted driving. April 2018 marked Virginia's twelfth annual Distracted Driving Awareness Month which was supported by an official proclamation from Virginia's governor. DRIVE SMART reached out to employers, associations and the general public statewide to raise awareness about the dangers of distracted driving in an effort to reduce the number of crashes attributed to distracting behaviors."
At WilliamsFord, we take driving while distracted seriously. Lawyers from the firm make presentations to high school students in their area on how to END DISTRACTED DRIVING. The presentation is based on science and a teen's ability to influence their peers with behavior change. None of us at WilliamsFord want you to be our clients.
Check out the annual report information provided by the VA DMV at Drive Smart: https://www.drivesmartva.org/about-dsv/annual-report/.
And do you know what the law is about texting and driving? You may be surprised. Read our blog post on this topic. Surprisingly, we find that adults are more guilty of breaking this law than young people. Too bad, as adults are supposed to set the example for young people.
Despite improvements to vehicle safety, drivers and passengers continue to experience injuries during crashes. All too often, these injuries are serious and include damage to the brain and spinal cord – the types of injuries that change a person's life forever.
The cost of dealing with rehabilitation and recovery from a serious personal injury is enormous. Permanent spinal and brain injuries require lifetime care. Arthritis associated with fractures and muscle or soft tissue damage after a crash can be lifelong as well.  Additionally, involvement in a serious crash affects a person's earning potential. Did you know the average Virginia family is just three paychecks away from financial disaster? A serious accident is often enough to push a family over the brink.
You Face Risk On the Road Every Day.  What Do You Need To Know?
If you or a loved one is involved in a serious accident, you may be entitled to compensation. You should never be left "holding the bill" while you struggle to reassemble your life and heal your body. Unfortunately, getting the money you deserve can be a struggle.  Figuring out the insurance coverages after a crash is also complicated and difficult to wade through without help.
WilliamsFord understands this. We have fought for compensation for car crash victims all over Northern Virginia and the eastern panhandle of West Virginia. We know the "deny, delay, and do not pay" technique of the insurance company adds to your already overwhelming frustration and fear. Even when the fault of an accident is clearly not yours, it can take months or years to wade through the paperwork and haggle for a settlement. This is time you do not have when you are trying to heal your body and rebuild your life.  Consult with the Car Accident Lawyers at WilliamsFord to get your questions answered.
How Will Insurance Companies Try to Take Advantage of You?
Use database software that allows them to pay the lowest possible settlement to an accident victim?
Stall settlement for as long as possible, hoping you get desperate or give up?
Employ people specially trained to intimidate, harass, and coerce you into settling for an inadequate amount?
You have enough to worry about after a crash without needing to be concerned about manipulation and game-playing from an insurance company. Let the WilliamsFord Team handle the fight on your behalf while you focus on feeling better. If you are looking for a car accident attorney in Virginia, we are here for you. Our number one goal is to keep you informed about your coverages and get you the settlement you deserve, ensuring that the insurance companies involved live up to the contractual obligations that they may have in your case.
WilliamsFord Has the Experience to Fight for You
Barbara S. Williams, Cory Ford, and Peter Pentony have dedicated their careers to shielding the injured. They have successfully assisted injured Virginians and West Virginians in securing adequate and realistic compensation from insurers for over three decades. The firm's experience as auto accident attorneys includes work with clients who have suffered a range of injuries including fractured wrists, broken ribs, mild and serious traumatic brain injury, neck and back injury, concussions, injured internal organs, and broken bones. In addition to these physical injuries, car accidents frequently disrupt your family life, interrupt your work responsibilities, and create unwelcomed distress in your life.  Both economic damages (medical bills and expenses plus lost wages) and non-economic damages (physical pain, mental anguish, lessening of earning capacity) are compensable under the law.  Find out your rights.  Contact an auto accident lawyer at WilliamsFord.
We also understand that not all injuries are obvious immediately following an accident. All of us at WilliamsFord make sure you are protected should you experience arthritis, post traumatic stress disorder (PTSD), post-concussion syndrome, or any other chronic health problems or seemingly "invisible" injuries as the result of a crash.
If you or a loved one has been injured in a car accident in which the other driver was at fault, WilliamsFord can help. Call us today and tell us what happened to you and your loved ones if you were injured in a car accident and we'll help you navigate through the process. And remember, we handle auto accident cases in Virginia, West Virginia and Maryland.
Please note that case results depend upon a variety of factors unique to each case. Past successful case results do not guarantee or predict future results.
WilliamsFord has experience shielding the injured.  We are prepared to fight for the compensation you deserve if you have lost a loved one. We understand the emotional pain you are experiencing and we know the last thing you want to do is deal with or fight with an insurance company. We handle the burden of practical, legal issues while you focus on grieving, healing and protecting your family.
If you have lost a loved one as the result of another person's negligence, contact WilliamsFord. We can discuss the specifics of your case and offer you options for moving forward with your life after this painful experience. And remember, we handle cases in Virginia, West Virginia and Maryland.