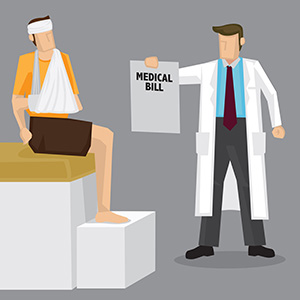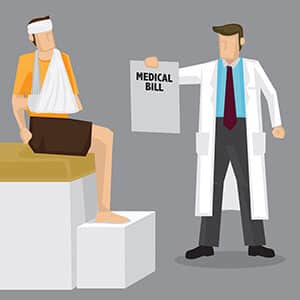 We all love surprises. Until it comes time to opening medical bills.
A new federal law prevents consumers from "surprise bills" after a procedure from an out-of-network provider or from an unexpected visit to an emergency room.  Details about the bill can be found at https://www.cms.gov/nosurprises/Ending-Surprise-Medical-Bills.
Before the law was enacted and came into effect on January 1, 2022, clients with health insurance who were flown from the scene of a serious car accident would sometimes get surprised when they would receive a $30,000 bill for the air ambulance ride.  These bills were not covered by their health insurance policy. If the client was flown to an emergency room that was an out -of- network provider, the clients had no choice but to pay the difference between what the provider billed and the covered amount of their insurance, called 'balance billing.'  That meant that clients had a huge gap to pay out of pocket.  The surprise bills were devastating to our more seriously injured clients—especially if there was not enough liability or UIM (uninsured or underinsured motorists' coverage) to pay the bills.
Non-emergency medical bills are covered by the Act as well.  If you schedule a procedure or know you need medical treatment and you are either self-pay (choosing not to submit your bill to your insurance) or you are uninsured, you can ask the facility or provider to give you a good faith estimate of the cost.  If after getting treatment your bill exceeds $400 over the good faith estimate, you can ask for a dispute resolution.  For help, you can call the "No Surprises Help Desk" at 1-800-985-3059 or go online to file a dispute at https://www.cms.gov/nosurprises/consumers/payment-disagreements
Ambulance bills are not covered by the Act because 11 states currently prevent ambulances from sending out of network bills—and in our experience at WilliamsFord, most ambulances will accept whatever health insurance pays for the ambulance service.
The law ends a problem we have seen for years in our experience with emergency room bills and related costs after car accidents.  Since so many clients are now covered by high deductible health care plans, this new law will eliminate the risk of getting a surprise bill that, according to some sources, costs consumers billions of dollars each year.